Why plant-based is good for your dog
WOAH. HOLD ON, PLANT-BASED?
Yes, your human ears heard correctly, vegan dog food. Let's explain.
Here at THE PACK, we care about dog health - a lot. We are pet parents above all else, and our company was founded out of the desire to give our fur babies the best possible nutrition so they can live their waggiest, happiest lives whether they're fully plant-based or flexi-dogian. 
We don't make vegan food for vegan dogs. We craft healthy, plant-based meals for all dogkind. 
FIGHTING DOG HEALTH PROBLEMS
Canine obesity rates make us whimper. So many meat-heavy pet foods include unnecessary ingredients that contribute to expanding doggy waistlines, increasing trips to the vet and reducing wags. We work with animal nutritionists, food scientists and food technologists to produce a balanced, vegan dog food that will help your dog live their happiest, waggiest lives.
Worth its weight in wags
Our team of animal nutritionists, food scientists and food technologists create deliciously diverse and drool-inducing vegan dog food meals with ingredients that wouldn't look out of place on human plates. So, your pup is not only happier because they're healthier, but also because their meals are tastier than a freshly worn slipper!
Plants have protein too
Healthy dogs need protein to make up their daily diet, but this doesn't have to come from meat. THE PACK is a complete food, meaning it gives dogs all the protein-building amino acids they need to develop muscle, produce hormones, and cultivate a healthy immune system. It's the dog's dinner - done right.
VARIETY IS THE SPICE OF (A DOG'S) LIFE
Biodiversity. It's not just a word that sounds smart — it's a smart way to think of your dog's diet, too. Could you imagine eating one or two things for the rest of your life? Probably not. And animal nutritionists don't recommend it for your pups either. 
No Nasties
We leave unnatural nasties out of our dog food and pack in the likes of broccoli, kale, pea protein, butternut squash, blueberries, and more. This means we're able to make sure your dog has everything they need to thrive, at no expense to their planet. Winner winner, plant-based dinner.
Dogs are omnivores
Like many of their pet parents, dogs are omnivores — which means that pups can break down proteins in the same way people do, whether they come from meat, vegetables or other plant-based ingredients, like seed blends, brewer's yeast, and the other superfoods we include in every meal.
This means that your dog can live their best life on THE PACK, and you can feel safe in the knowledge that your fur baby is getting everything they need to thrive.
If you want to read more about the science behind this, head to our blog here.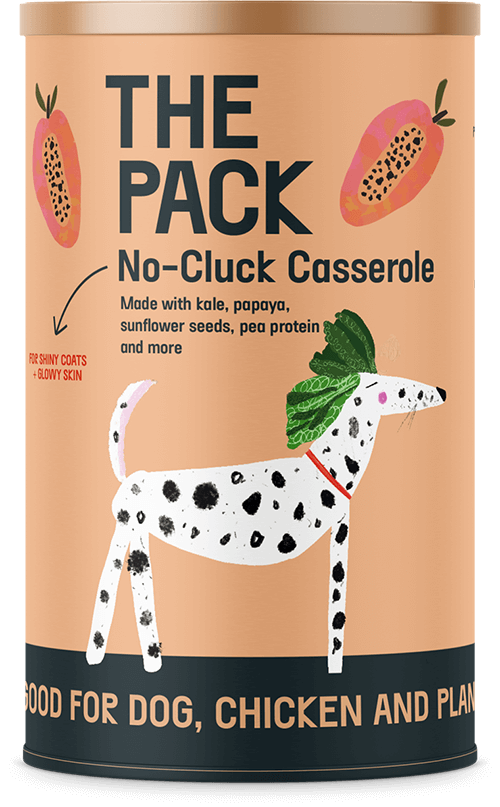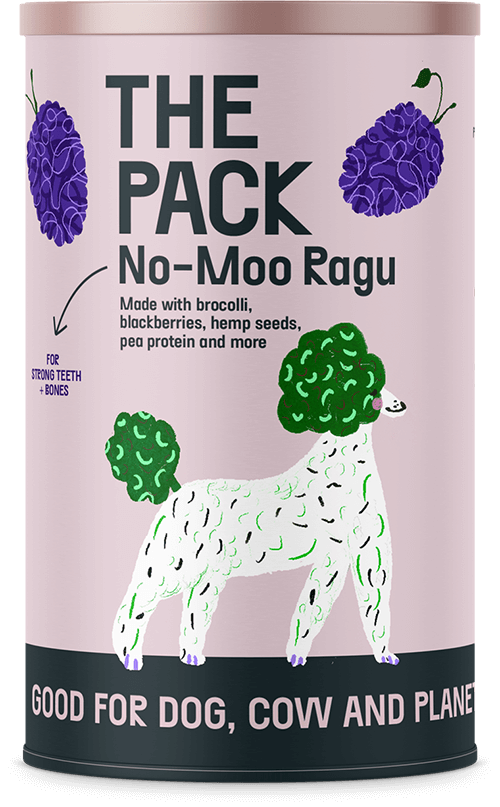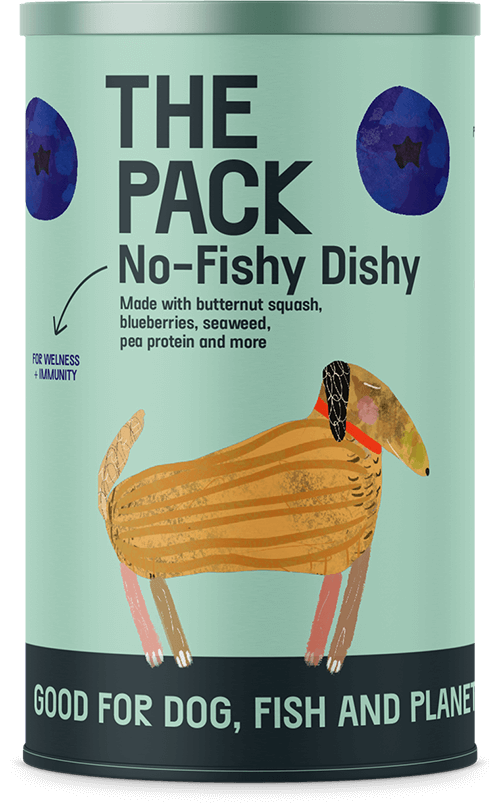 ONE GIANT LEAP FOR DOGKIND
We're on a mission to cook-up drool-inducing, plant-based meals for every dog bowl in the world. The revolution is here and it's hungry.


HEALTHY EATING HAS NEVER BEEN SO DROOL-INDUCING
Our Mission
We're setting out to transform pet health by creating highly-nutritious and sustainable, vegan dog food options packed with diverse ingredients.

In short, it's nutrition that's good for your dog. And the planet.