Our Mission
One giant leap for dogkind
Woof! We're THE PACK. We're revolutionising vegan dog food one bowl at a time with nutritionally complete and innovative plant-based recipes. Food that's not only better for your dog and their health, but better for the planet too. Oh, and did we mention? It's paws down delicious.
We get that the world of vegan dog food can seem overwhelming. That's how our founders, Damien and Judy, felt too; it's actually what inspired them to create THE PACK, a science-backed, nutritionist-crafted food that puts your dog's health above all else. With our meals, you can be confident that your pup is getting everything they need for gummy smiles, happy wags, and long walkies whether they're plant-based or flexi-dogian.
THE PACK FOR THE PLANET
Our founding team are all committed environmentalists – we're not into greenwashing or carbon offsetting, we're just a startup creating vegan dog food that's better for the planet. So, what are we actually doing?
We worked with world leaders in the packaging industry to design environmentally friendly packaging solutions. We chose to package our wet food in the humble can due to their widespread recyclability and minimise doggy food waste.
We also conducted a carbon assessment of our plant-powered meals which will inform all future product development and help us stay transparent as a company. The assessment showed that our food is significantly more environmentally friendly than similar meat-based food, making it a great way to reduce your dog's carbon pawprint! 
The revolution is here, and it's hungry.
Our blends of pulses, proteins, seeds, fruits, vegetables, and superfoods are meticulously crafted for happy tummies, shiny coats, and maximum wags.

Dig deeper into our ingredients here.

Whilst we know that leading the pack in vegan dog food innovation is no walk in the park, we're dedicated to making our dogs healthy and our planet sustainable, one bowl at a time.
Damien Clarkson
Hello, I'm Damien. Thank's so much for wagging by! 
Over the past six years I have, alongside my wife Judy, been at the heart of the plant-based movement in the UK, and what has struck me is how little innovation there has been in the pet food space during this time. That is when we had the light bulb moment and THE PACK was born. We founded THE PACK on the belief that there's a better option out there for our furry friends. An option that's not only better for our dog's health, but better for our planet, and for all the animals that call it home.
Our mission is to show how dogs can not only survive, but actually thrive on plant-based food. We are doing this for our fur baby, Blossom, and for all your fur kids out there too.
Judy Nadel
Woof… I mean hello!

We have been lucky to witness the plant-based boom in the UK where we've been inspired by so many of our fellow entrepreneurs who are dedicating their lives and careers to making the world a better place through plant-based lifestyles.

When we discovered there was a dog health crisis and realised how much pet food contributed to the climate crisis, we knew we had to create a purpose driven brand that did good for dogs and the planet alike.

THE PACK is here to shake up the pet food industry, and prove that plant-based is not just the future for us humans, but for our furry friends too.
Michiel van Deursen
Hi! I'm Michiel, thanks for stopping by and checking out THE PACK.
I believe so much in THE PACK's mission that I have been brought back into entrepreneurship! The plant-based pet food industry is a very exciting space to be in right now, and since I adopted my fur baby Loki, I realised how little great plant-based pet food there is. Well, that's about to change.
The team here at THE PACK are so happy that pet parent's like you are joining us in creating a tastier, healthier, and more sustainable future for dogs and their humans alike.
Russell White
Hey there! I'm Russell and this is my dog, Aldara. A hearty welcome to THE PACK!

Over the last few years I've been travelling the world to learn from our planet's collective wisdom regarding plant-based diets. What I've learned has made me passionate about sourcing rare superfoods and experimenting with various recipes to create biodiverse plant-based products.

I've been working closely with experts in food science and in pet nutrition to produce pet food to the highest nutritional standards that is good for our pet companions and for our planet.

We believe that this revolution of taste and health is long overdue in the pet food industry and are grateful and excited to share this journey with you.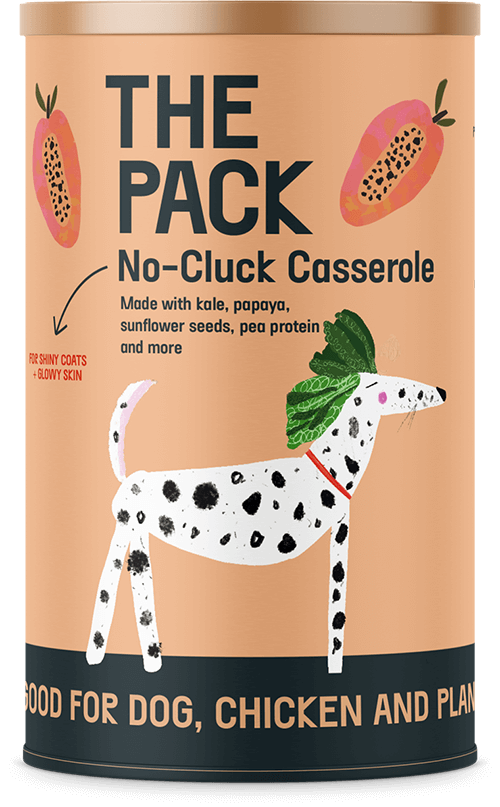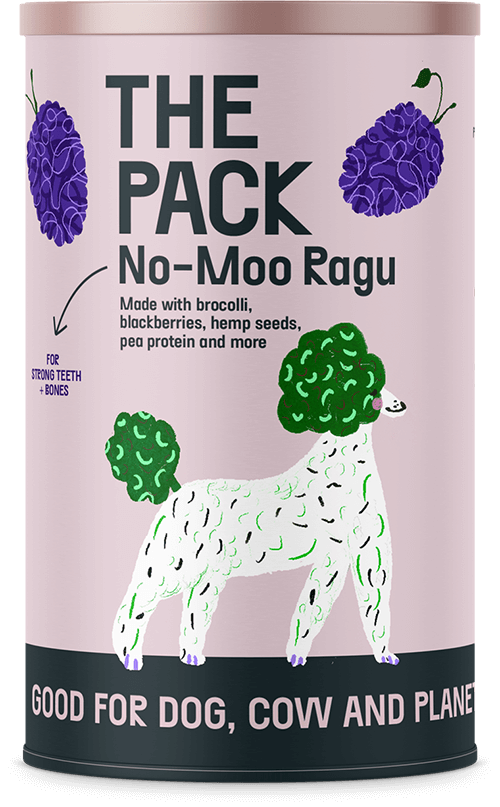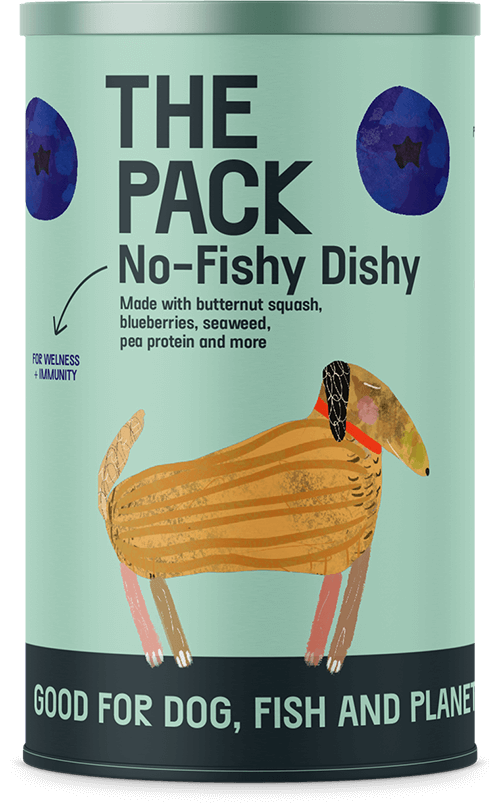 Try today
Drool-inducing dog food is just a few clicks away...