Carbon Pawprint
The Future Of Dog Food
Here at THE PACK, we make tasty and nutritionally complete plant-based wet food for dogs using the highest quality ingredients. We're obsessed with creating tasty meals that give your dogs all the nutrients they need to keep chasing tennis balls from dawn till dusk. This is vegan dog food made with care and love and we think your pooch will love it.
High protein wet food made with superfoods
REASONS TO BUY VEGAN DOG FOOD
Tasty meals made with superfoods
Plant-based meat for dogs
Vet approved and nutritionist formulated
Up to 5x better for your dogs carbon pawprint
See What Dog Parents Are Saying About THE PACK
My rescue staffy girl, Rosie, has been eating a plant-based diet since I adopted her nearly two years ago - & she's tried nearly every tinned food available in the UK. THE PACK is undoubtedly her favourite. She can smell it being decanted a mile off & she's there like a shot, impatiently awaiting tea time. - Kat H
My dog says THE PACK is 'deliciously innovative!'
Keaton, our 15 month old Vizsla, has tried a number of vegan canned foods without much enthusiasm. However, with THE PACK he consumed it in the manner of a starving velociraptor. He couldn't get enough quickly enough, and he has the same keenness 3 days later which is impressive. Now all I have to do is teach him table manners… - Sharon S
A lip-smacking success!
Our dogs love this food - clean bowls every time. It also smells absolutely divine, I caught my husband inhaling it the other day. I also love that the packaging is completely plastic free and recyclable. - Rachael S
Delicious-smelling food our dogs love
My dog says THE PACK is 'deliciously innovative!'
A lip-smacking success!
Delicious-smelling food our dogs love
See what TV star Rory The Vet thinks about THE PACK dog food.
THE PACK is leading the charge when it comes to sustainable, alternative protein dog food. Dogs thrive on variety and THE PACK dog food offers them an excellent blend of high quality fruits, vegetables and legumes that will certainly put a bounce in their step. It smells so good, I'm tempted to try it myself! I am on a mission to get dogs to eat more vegetables, so why not introduce your dog to THE PACK's different flavours and cut their carbon paw print while you're at it?
How much should I feed my dog?
We're all about healthy dogs and full tummies. So here's a handy calculator to size out the perfect portion of our vegan dog food to keep your pup happy.
My dog is a
My dog is called
How much does __________ weigh (kg)?
What is __________'s daily activity?
Is ___ prono to being obese?
Do you plan to combine THE PACK with the other food for ___'s daily intake?
How much of
___
's daily intake do you plan to use the pack for?
FEEDING GUIDE
Portion suggestions below for adult dogs aged 12 months plus. Please adjust according to age, fitness, environment, and breed.
Based on your answers, __________ would need to eat :
That's approximately ___ cans of THE PACK food per day.
** Please note these are rough calculations please consult your vet if you need to **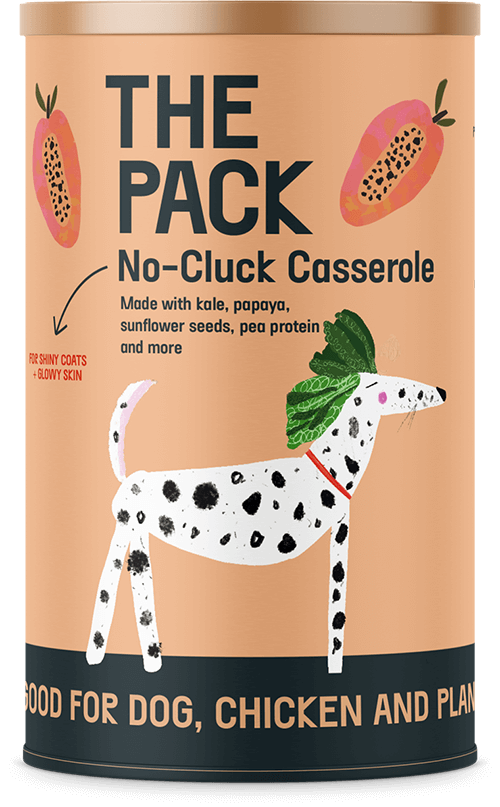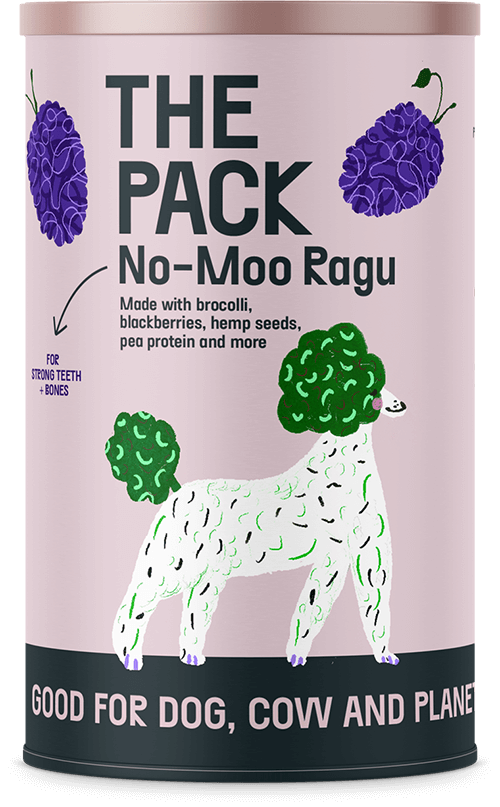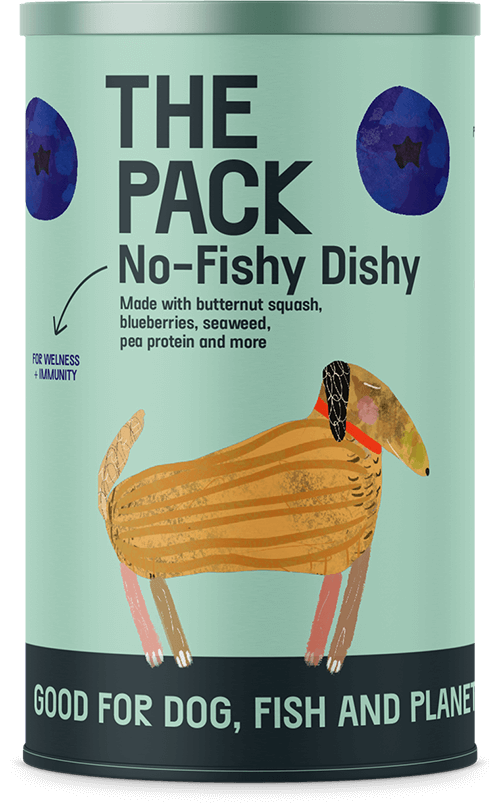 TRY TODAY
Drool-inducing dog food is just a few clicks away...